You can track your waist and hip measurement on your Wondr account.
Using the Wondr App:
Click Track Measurements on the landing page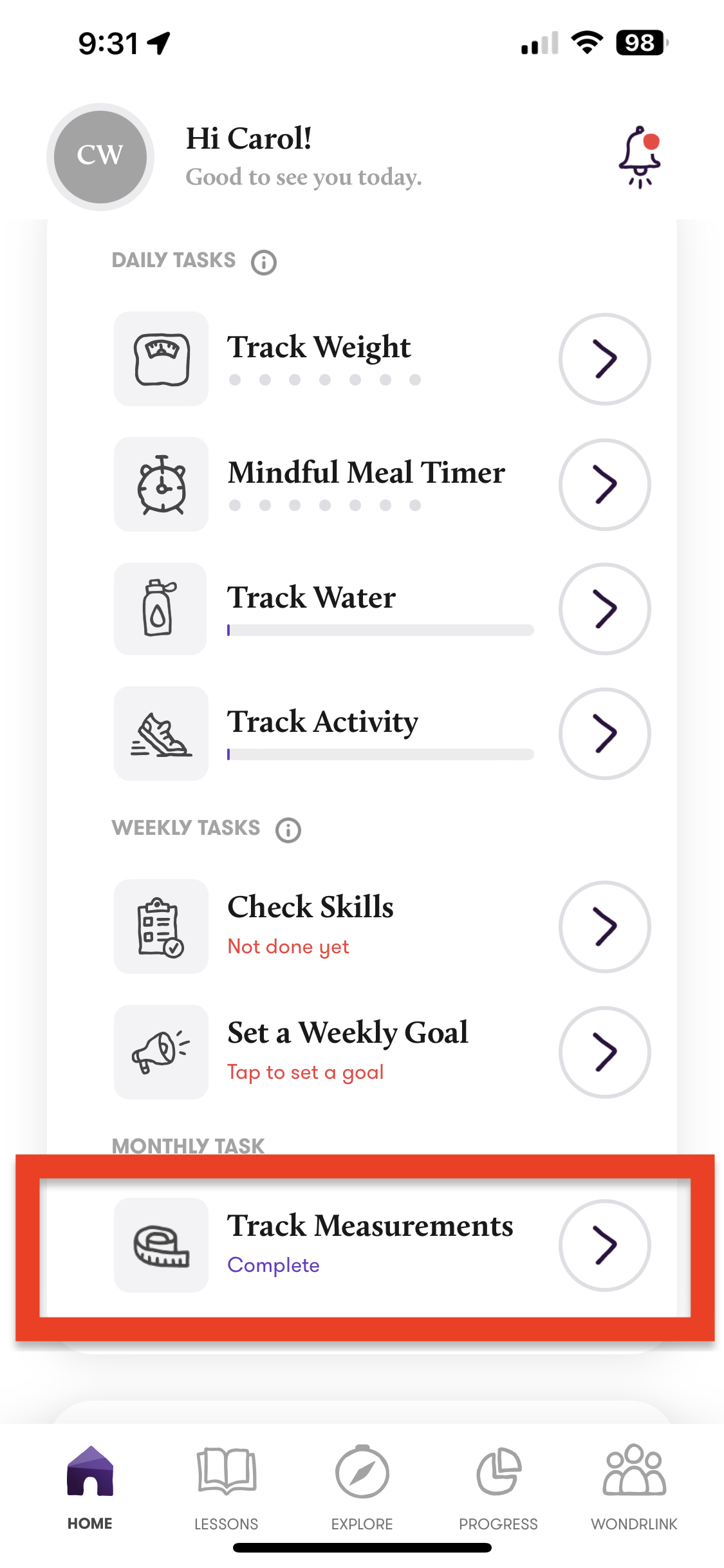 Then, add your Waist and/or Hips measurement. Click save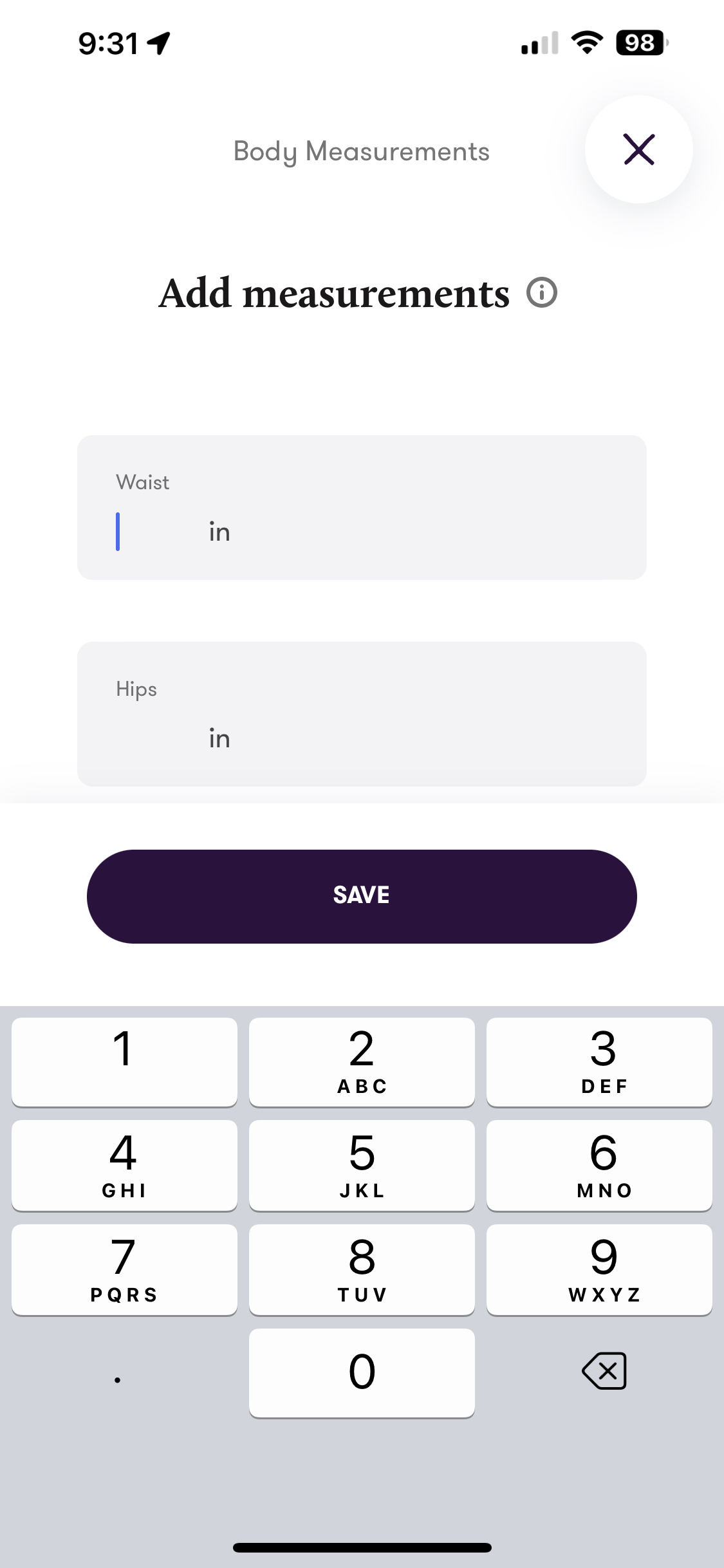 To see the data, click Progress (bottom of the screen). Then Click Body Measurements (near the top of the screen). You will see how many inches you have lost and you will see a log of the measurements. You can Edit by clicking the Pencil Icon.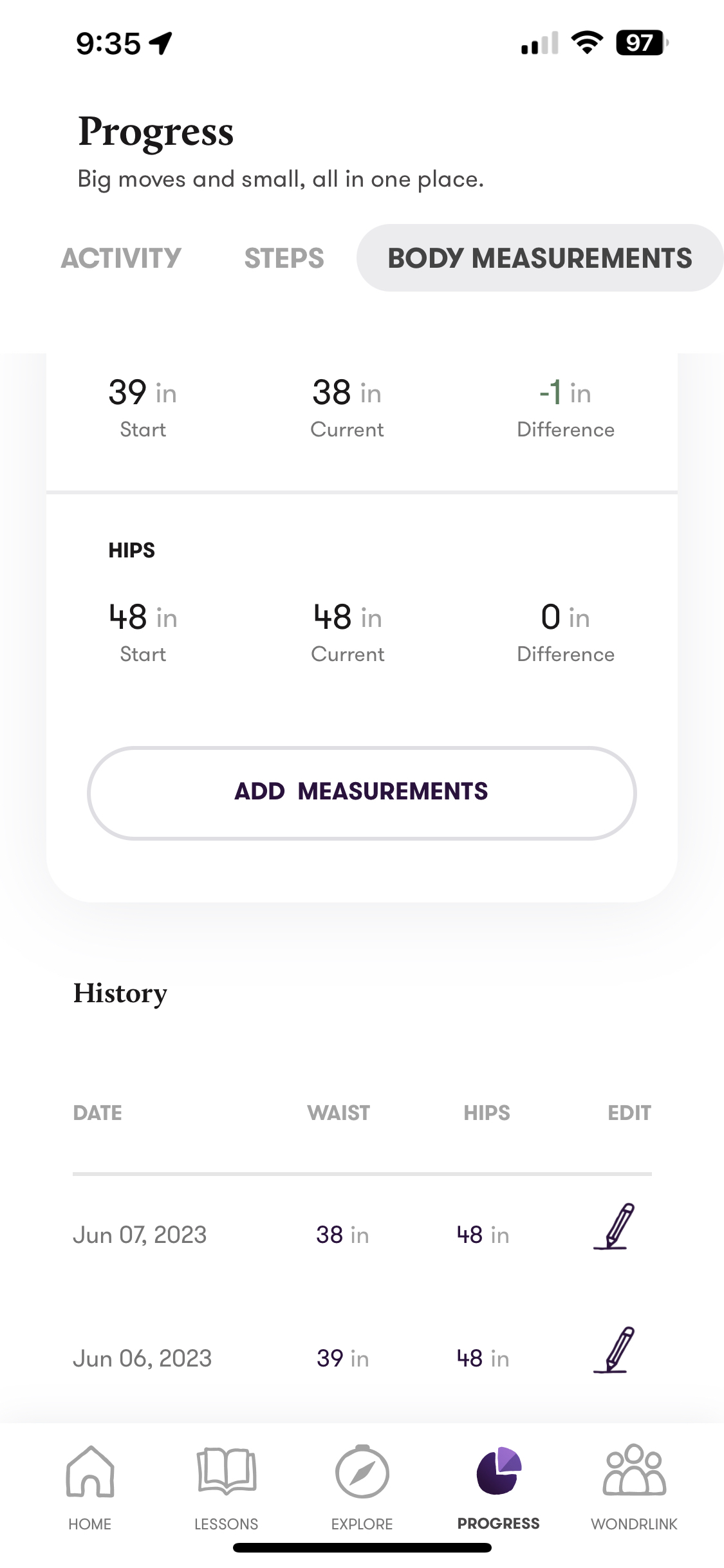 Using a browser: Click Progress at the top of the screen.

Then click Body Measurements.

You will see a pop up.
Click Add Measurement, enter data and click Save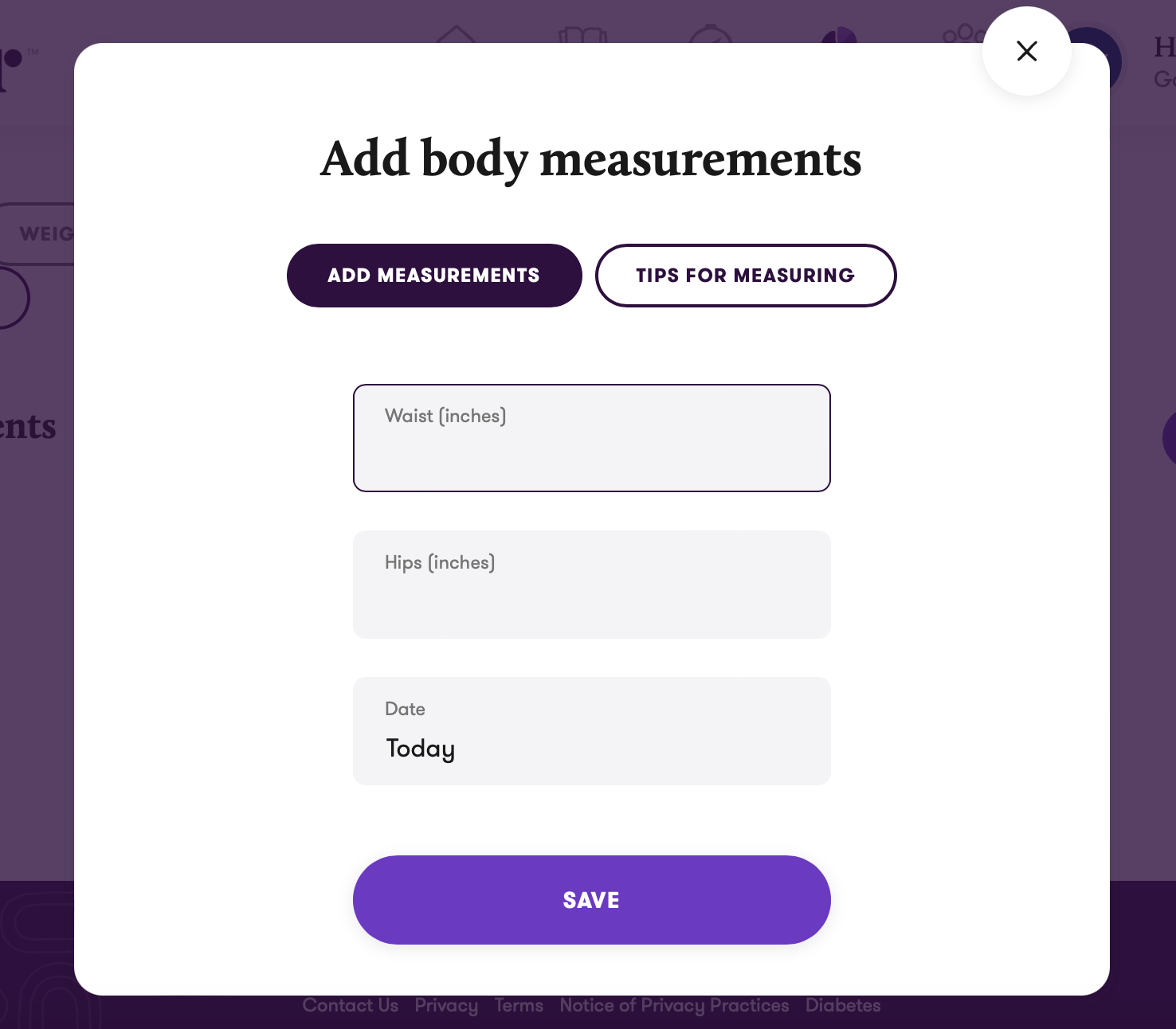 Don't miss the video, Tips for Measuring.
Your data will show in the log. You can edit by clicking the pencil icon or put the entry in the trash and start over by clicking the trashcan icon.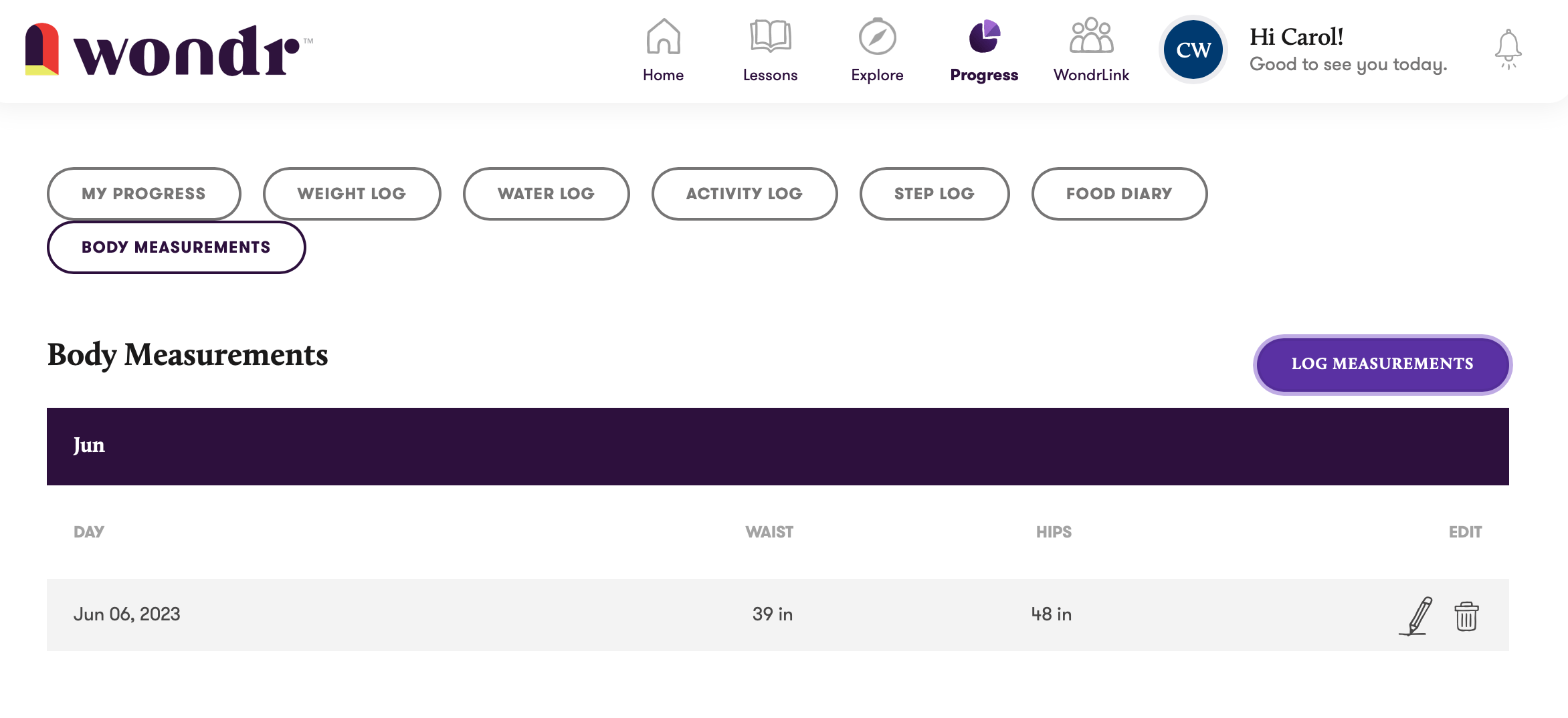 If you have questions or need assistance, please submit a Help Request by clicking HERE